Outdoor Fireplace and Fire Pit Installation
Your Trusted experts in the Inland Empire
Take your backyard to the next level
Looking for a way to make your backyard more relaxing? We specialize in outdoor fire pits installations and outdoor fireplaces in Rancho Cucamonga CA and the greater Inland Empire. Our team is experienced with all types of designs, so we can help you create the perfect space for you and your family. Whether it's an outdoor kitchen or just a place to relax, our team has the expertise to get the job done right.
With our installation service, you won't have to worry about any of the hard work that comes with building something yourself. You can sit back and enjoy your new backyard oasis while we do all the dirty work! Plus, if you need anything else like furniture or landscaping services, we offer those too! Contact us today for more information on how we can help turn your dream into reality!
Call now (951) 261-5275 and get a professional build and install of an outdoor fireplace or firepit for your backyard.
Our Outdoor Fireplace and fire pit installation service
Fireplaces and fire pits are great additions to any outdoor living space. They provide a cozy atmosphere that can be enjoyed by friends, family and guests. You may ask yourself what the difference is in a fireplace or a fire pit? Fire pits are designed for cooking while fireplaces usually do not have this function. Firepits also typically use wood as fuel whereas a fireplace will use gas or electric sources of heat. Outdoor fireplace installations are an excellent way to make your backyard feel more like home!
These are the different types of fireplaces and fire pits we can install in your backyard:
Wood fireplaces and pits
Gas fireplaces and pits
Stone fireplaces and pits
Above ground fireplaces and pits
Below ground level fireplaces and pits
Let us know a bit what you have in mind and we can work on finding the right outdoor fireplace for you.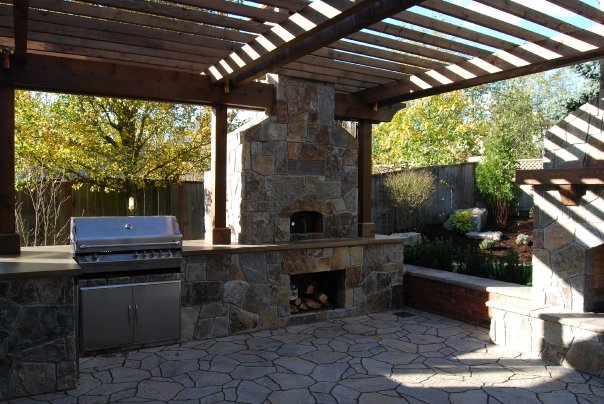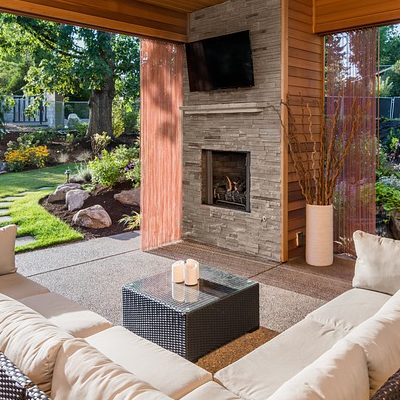 These are some of the benefits of having an outdoor fireplace
Provides a place to relax in both winter and summer
An outdoor fireplace adds value to your property
Provides excellent atmosphere for outdoor living 
Lets not forget about a great place to make smores!
Contact the experts at Inland Empire Landscapers to elevate your backyard with a new outdoor fireplace or fire pit. Fill out this form to let us know a bit about what you are looking for and we will get back to you shortly. 
Contact Us Today For A Free quote on a fireplace or fire pit installation
We are happy to set up a time to have a consultation and provide a quote for your fire pit or fireplace installation. Now is a better time than ever to take your backyard to the next level. Get an outdoor living space that you, and all your friends and family will enjoy. Contact us today for a quote and we will be happy to help with your outdoor fireplace needs.
Let Us Know How We Can Help You
Contact Us Today Get The Best Outdoor fireplaces In Rancho Cucamonga and the IE
Rancho Cucamonga CA, 91701